LACERHAIR: Exploring the Fascinating World of Wigs
Exploring the Fascinating World of Wigs
Wigs have been a popular fashion accessory for centuries, and nowadays, they are more popular than ever. The world of wigs is vast and ever-evolving, with endless styles, textures, and colors to choose from. One brand that stands out in the wig industry is Lacer, offering high-quality human hair wigs that can transform your look instantly. Let's explore the fascinating world of wigs and what makes Lacer wigs so special.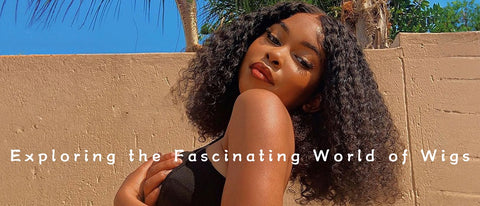 The Versatility of Wigs
One of the primary reasons people love wearing wigs is their versatility. You can change your look completely without damaging your natural hair or committing to a drastic haircut. Wigs come in various lengths, colors, and textures, making them ideal for any occasion, whether it's a formal event or a casual day out. With so many options to choose from, wearing a wig is like having a new hairstyle every day.

The Quality of Lacer Wigs
When it comes to wigs, quality is vital since a poorly constructed wig can look cheap and unnatural. That's why Lacer stands out in the industry. Their wigs are made from high-quality human hair, ensuring a natural look and feel. They offer a wide range of styles, from long and flowing to sleek and chic. Additionally, Lacer wigs come in various cap constructions, providing maximum comfort and security.

The Convenience of Wearing Wigs
Not only do wigs allow for endless styling options, but they also offer convenience. Whether you're in a rush or just don't feel like spending time styling your hair, wigs are an excellent option. You can put them on and take them off with ease, and they require minimal maintenance. With a Lacer wig, you can achieve a beautiful hairstyle without spending hours at the salon.
In conclusion, the world of wigs is fascinating, with endless possibilities for transforming your look. Lacer is just one brand that stands out in the industry, offering high-quality human hair wigs that are versatile, convenient, and of excellent quality. Whether you're looking to enhance your natural hair or switch up your look completely, a wig is an excellent option to consider.